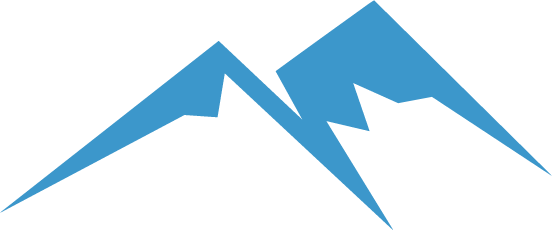 We think our work speaks for itself, but our wonderful clients had some pretty nice things to say about us too.

edwards family dentistry
Great local business to work with….fixed the issue with my new sign with no questions asked. awesome customer service….very happy with my banner to advertise my biz. Drew was so helpful in helping me design our new banner. customer service from start to finish was spectacular. Thanks Pinnacle!
-Grace Edwards
Edwards Family Dentistry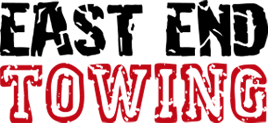 east end towing
Pinnacle signs is a reliable family-owned company who stands behind their work and their work is cutting edge they always are willing to design whatever we can dream up.
-Patrick
East End Towing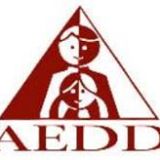 aedd
AEDD has used Pinnacle Signs & Graphics to create customized signage for exterior and interior areas at all of our locations in Little Rock and North Little Rock including our preschool, skills training center, and central office locations.  We have always been pleased with the quality of Pinnacle's products and service.  They listen to our needs and create exactly what we want…[sic]…I highly recommend Pinnacle Signs & Graphics.  From start to finish they do a great job and take care of their customers!
-Debbie Grooms
Development Coordinator, Arkansas Enterprises for the Developmentally Disabled


lrca
While planning a special tribute to our LRCA senior football players, we decided to have individual posters made of each senior player to be displayed at our end of season banquet.  Pinnacle Signs was awesome! So accommodating and patient with us moms as we scrambled to get the right size images to them.  The posters were such a hit we all almost forgot we had had a losing season.
-Ben Kinley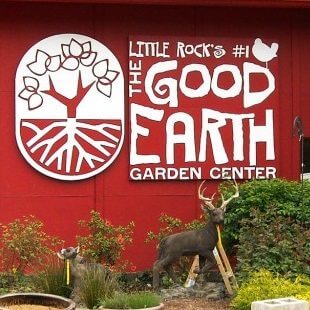 the good earth garden center
Pinnacle Signs is so wonderful and easy to work with! Everyone there is friendly and helpful and it makes the process so enjoyable!
-Jennifer Gibson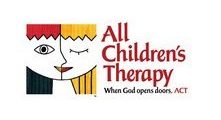 all children's therapy
-Cindy A. Young
Founder & CEO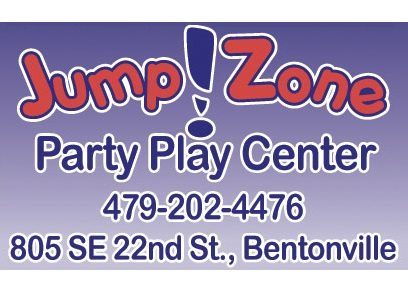 jump!zone
-Tim A. Clark
Owner of Jump!Zone and TimLee Land Company, Board Member of Pulaski County Special School District – Zone 3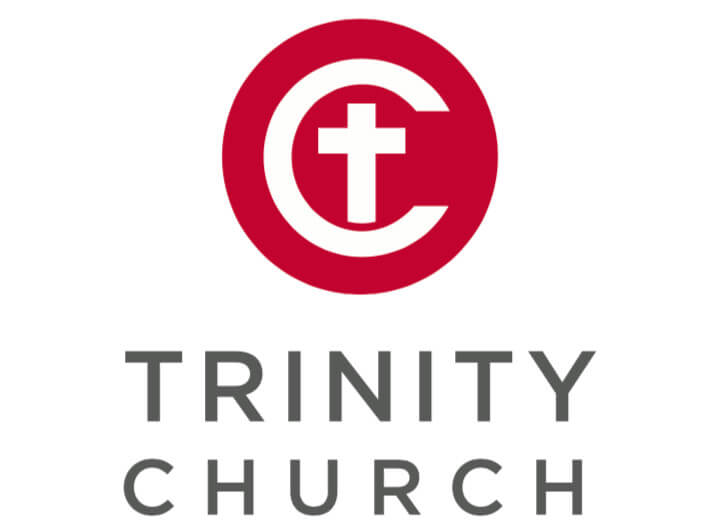 trinity church
We wanted a rather large fabric banner and the company was great to work with. Along with the banner we wanted an "extra piece to the puzzle and it was fabricated to perfection!
-Trinity Church


family life
Working with Pinnacle Signs & Graphics has been a great experience.  From the beginning of any project we give them they are on task and engaged with the details.  Their staff is highly qualified and easy to work with. Most impressive has been the quality of all the signs we have tasked them to print and produce from pull up banners to custom-built signs.  
-Paul Roop
Event Planner
Logistics & Operations Coordinator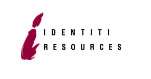 identiti resources
We have been working with Pinnacle Signs and Graphics since early 2006 on large scale signage projects.  Over the last seven years of service, the entire group at Pinnacle Signs has continuously exceeded our expectations.  Through their hard work, fast thinking, and flexibility, we have been able to turn the unthinkable into signage reality and do so with quality and dependability.  I can honestly say, when a project comes up in their region, I am comfortable knowing it will be handled by a team of skilled, friendly, honest, and hard working signage professionals.
-Zach Sicher


first baptist church of perryville
I just want to you to know how pleased I am with the service your company has provided me over the last few years. I have been extremely impressed with the timely responses I have received with any inquiries I have made whether by phone or online.  Quotes have always been timely and responses to any changes I needed to make in design have always been joyfully received.  All the signs I have ordered have been of top quality material and workmanship.  Most importantly my orders have always been completed on time.
-Jeff Glenn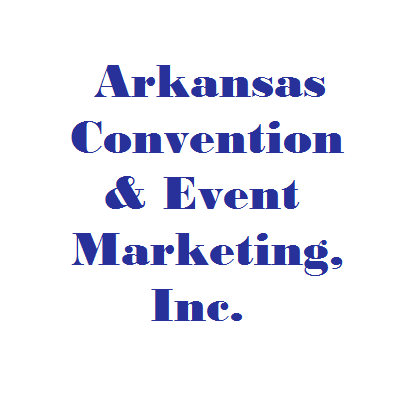 arkansas convention & event marketing, inc.
It has been a complete pleasure to work with [sic] the Pinnacle staff. You are some of the nicest, most helpful folks I've had the joy to work with.
-Robyn Madden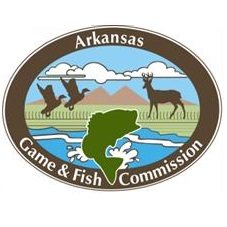 arkansas game and fish comission
I've had some very frustrating experiences working with sign companies in the past. I knew there must be a company out there that could get the job done right and finished on time. In desperation, I flipped through the phone book and found Pinnacle Signs and Graphics.
It's a pleasure to work with Mike and Kaye. They've helped my agency with several projects at multiple locations, including a long overdue monument sign identifying our Little Rock office for which I've received many compliments. I highly recommend partnering with them for your sign needs.
-Angela Sanchez
Senior Designer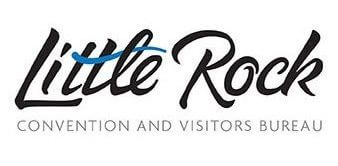 little rock convention and visitors bureau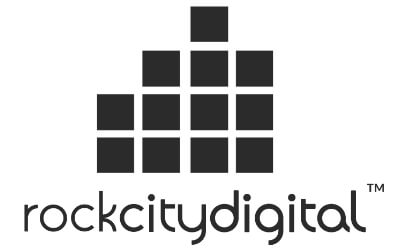 rock city digital
Pinnacle Signs did some signage for my business and did a FANTASTIC job. Very quick, professional. And just down to earth people. Definitely recommend!
-Clay Mosley
Rock City Digital


hobby lobby
Pinnacle Signs & Graphics is one of the best sign companies we use across the country.  They are very friendly, have great customer service and complete sign repairs very quickly.  They are also very competitive in their pricing.  I really appreciate the personal care and follow up I receive when I order service.
-Ben Carver
Store Planning/Sign, Buyer Hobby Lobby

gwl advertising
Pinnacle Signs and Graphics! I just cannot say enough wonderful things about the people and the company as a whole. I have had the pleasure of working with them for over 7 years now.  Each job that I throw at them has been beyond my expectations, and that is hard to do…believe me! From start to finish, everyone there knows the projects, knows where it is in production, and knows each job and all the details about it.  This is a great time saver for busy professionals.  The quality of the jobs is second to none. I have worked with many sign companies over the years, but I can honestly say…I will not do it again.  As long as Pinnacle Signs and Graphics have their doors open for business, I am using them exclusively! Quality, service, and friendliness would be a tagline that I would write for them.  All three areas Pinnacle Signs strives to meet every day…and they actually do it.  It is a rare commodity these days.  I would recommend them to anyone who needs any job done and done right, great or small.  Take the worry out, just use them!
-Mary Craig
Traffic Manager, GWL Advertising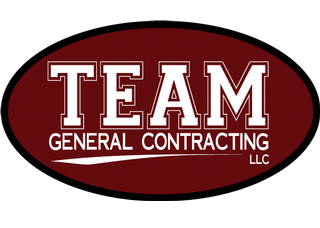 team general contracting
Mike Rutter and his staff at Pinnacle Signs have been instrumental in designing our company logo and with providing all of our signage and marketing material needs as TEAM General Contracting LLC has grown in the past 2 years. Mike and his staff are extremely creative and have all the tools to provide an excellent service to his customers. The staff is extremely friendly and helpful.
-Jeremy H. Thompson
General Contractor

holiday inn presidential
Your response and follow up to a last minute request is "Top Notch". You made everything run smoothly with our many changes and freed me from worry. Kaye, you are great to work with and you have the patience of a saint! I appreciate you, and Pinnacle Signs for all you have done for us. The Southwest Airlines Banner you made for us is great and hangs in our lobby!
-Sheila Carter
Director of Sales & Marketing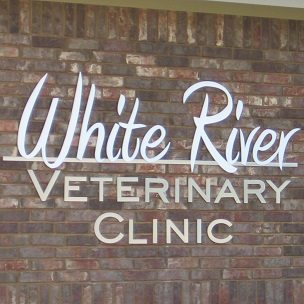 white river veterinary clinic
Let me just tell you that we think [the sign] is absolutely awesome!!! I was blown away by the door alone, but the sign on the side of the building just takes the cake!! GREAT JOB!! We all wanted to tell you that!
-Crystal Miller


more from our happy customers © 2023 Pinnacle Signs & Graphics | All Rights Reserved |
Privacy Policy